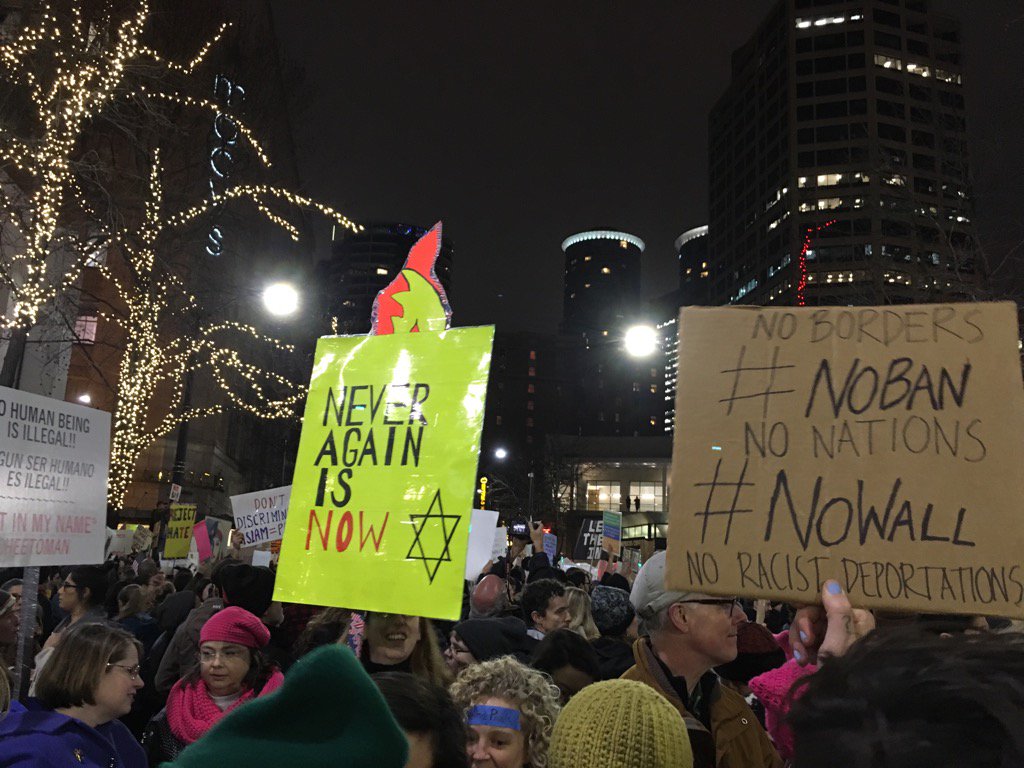 My husband just got home from work...
He told me that one of his co- workers who is Muslim and immigrating got a message from one of his co- workers asking what is the Arabic words for "we support you?"
He texted it back.
That co- worker had it put on a t shirt and wore it to the Seattle protest against immigration.
I am sitting here in tears.
With people like that Trump will NEVER win.
And then there is this "
"This city will not be bullied by this administration," Seattle Mayor Ed Murray said, adding that he instructed city departments to rework their budgets to prepare for the possibility that federal dollars could be lost. "We believe we have the rule of law and the courts on our side. "
http://www.telegraph.co.uk/news/2017/01/29/governor-washington-condemns-trumps-immigration-ban/
http://q13fox.com/2017/01/29/sunday-protests-westlake-park-immigration-ban/